Covonics Ultrasonic metal welder
It is a device that makes strong metal bonds using ultrasonic vibrations between homogeneous or heterogeneous metals and nonferrous metals.
Due to the diffusion of the two metal mating surfaces by ultrasonic waves, high mechanical strength can be obtained by removing and welding metal oxide film on the metal surface. It can also achieve electrical properties with little resistance.
It works in conjunction with the covonics power supply. There are 20kHz, 40kHz, and 20kHz is more a big power.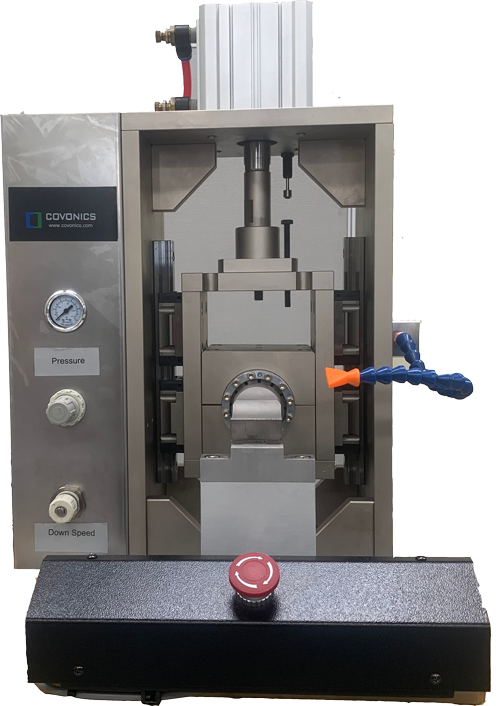 Power supply
C20A10 20kHz 1000W
C40A08 40kHz 800W
Converter
CM20 20kHz (MS contact)
CJ20 20kHz (ball contact)
CM40 40kHz (MS contact)
CB40 40kHz (BNC contact)
Cable
Start cable
RF cable (BNC)
RF cable (MS)
I/O cable(D-sub 9)